Commercial Roofing Toronto - Contractors & Roofers For Hire | Commercial Roofer Toronto
Flat Roofers - Roofing Toronto provides high-quality commercial roofing services in the Toronto area and Canada wide. Our roofing contractors are highly experienced and qualified to tackle any roofing job. We are a member of the Duro-Last's accredited Admirals Club and all our contractors and installers are certified by Duro-Last.
If you are serious about getting your roof inspected in Toronto or you need a proper opinion – we need to see your roof. Then we provide a professional estimate on what you need. Not what we want to tell you or you want to hear. Only the facts on what's the most cost effective and efficient way to retrofit your roof. To set-up a free estimate with a Flat Roofers roofing professional please call 1-800-307-3719 and a roofer happy to assist you. 
We are a Toronto Roofing Company - Flat Roofers Commercial Roofer Toronto
Commercial Roofer Toronto: Our service reach is anywhere in Canada. We offer a wide verity of roofing services to the Toronto, Calgary, Ottawa and pretty much any area in Canada – Urban, Rural or "Way out there".
We will cover your roof, from commercial jobs such as warehouses to apartment to any size commercial roofing.
Flat Roofers Roofing Toronto: We offer some of the best price roofing in Canada but not compromising quality; our craftsmanship is exceptionally high.Choose us at your commercial roofer toronto contarctor and call us today at 1-800-307-3719!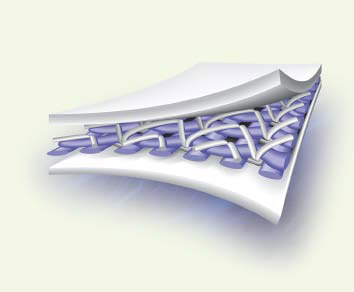 Choosing a Duro-Last contractor is assurance that you will be in good hands with a reputable, and quality professional commercial roofing Toronto contractor. We are different than most roofing companies. Below are some ways we are different than many roofers:
Commercial / Industrial

Flat Roofers experts have years of experience in all areas of Repair, Roof Retrofitting, Roof Coatings and complete roofing services for Tar and Gravel, Metal, Asphalt, EPDM and Polyurethane sprayed-in-place roof systems for new and existing flat and low slope roofs.

Duro-last

The Duro-Last prefabricated single-ply roofing system is ideal for virtually any commercial or industrial, flat or low-sloped application

Emergency Repairs

Flat Roofers is currently providing Emergency Roof Services to all communities in the GTA (Greater Toronto area) North York, East York, Scarborough, Mississauga, Oakville, Woodbridge, Aurora, Richmond Hill, New Market, Bradford, Barrie, and all local areas.
Flat Roofers only uses world class materials on all roofing projects and does not cut corners to reduce costs.