Learning Centre
The Flatroofers Learning Centre combines information from our many years in business
and is aimed at helping you make informed decisions when it comes to caring for your roof
Preparing Your Flat Roof for Winter
Flatroofers Toronto help you get your roof ready for winter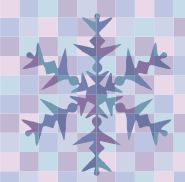 When the first hints of winter peek over the horizon, most business owners decide to put off all building maintenance until the weather is warmer and drier. However, that's not the best approach for a flat roof.
Winter can wreak havoc with your roof, if you don't prepare it ahead of time. The best time to winterize your flat roof, is early fall, before the weather extremes set in. Knowing whether or not your roof is ready for winter depends on how well you understand Toronto's fluctuating temperatures, snow and ice, and how those elements affect your roof.
The Effects of Winter on Your Flat Roof
Cold fronts typically move in overnight, dropping a couple of inches of snow on your roof. In the morning, temperatures may rise into the 60's, melting the snow, slowly. While rain flows across the roof and drain off, ice and melting snow does not drain away that fast. Along with cold temperatures, the daytime daylight hours are shorter, and before the snow has time to drain off the roof, the temperature drops once again, re-freezing the snow.
Water expands when it freezes, and when ice forms in holes, abrasions, cuts or failing roof seems, it can lead to major problems by the time it starts to melt. Melting ice can cause your roof to fail, and pose a serious risk to your floors, walls, inventory and equipment.
Under normal circumstances, your roof has to withstand serious conditions, including wind, heat, hail, UV rays, blowing debris that may puncture or scar your roof, foot traffic, and third party contractor damage. These factors destroy the integrity of your roof.
Even the best roofing system, installed by the most competent commercial roofing contractor in the ideal environmental conditions will eventually deteriorate. Roofing material does break down over time, and the conditions above will make it more susceptible to damage. Over time, holes, cuts, abrasions, cuts and failing seams will develop, and when you add to that the winter freeze-thaw cycle, your roof faces serious threats.
Rain or melting snow will enter the cracks or holes, and when it friends, it will expand, forcing the small areas to become bigger. The cracks and failing seams will continue expanding with more rain and snow and it will seem fine all winter, but when spring rolls around and the ice thaws and becomes water, it will seep into your building. Your roof may even fail.
The Commercial Roofing Contractor's Guide to Winterizing Your Roof
Every professional commercial roofing contractor will recommend a solid maintenance and repair program that addresses the issues that lead to roof failure before the first rain and snowfall hits Toronto.
A roof inspection is key to preventing winter damage to your roof. While it is reasonable to expect the roof after a storm, it's even better to inspect the roof before winter arrives. During this inspection, your commercial roofing contractor can detect and repair any minor problems to prevent the freeze-thaw cycle from finding any weak spots to exploit.
During the winterization inspection, your commercial roofing contractor will:
         clear debris from drains, and scuppers.
         inspect the surface of your roof, paying special attention to caulk joints, scuppers, drains, parapets, roof penetrations and seams.
         repair urgent defects, and document less urgent problems for your consideration.
         provide an analysis report that highlights the condition of your roof, its expected lifespan and budget forecast.
Ensuring your roof is in good shape before winter, will help you save money in the long run. Get in touch with your commercial roofing contractor today to arrange a roof inspection.