Duro-Last Roofing Systems
Duro-Last Roofing System
The Duro-Last prefabricated single-ply roofing system is ideal for virtually any commercial or industrial, flat or low-sloped application.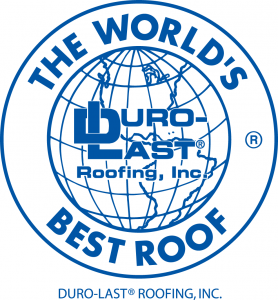 The highly-reflective white membrane delivers real energy cost savings for building owners and managers. Extremely durable and easily installed without disruption to daily operations, the Duro-Last roofing system is also leak-proof, resistant to high winds, and virtually maintenance-free.
Since 1978, over a billion square feet of Duro-Last membrane have been installed on buildings of all types. The Duro-Last roofing system is:
Precision fabricated. Every Duro-Last roof is manufactured to exact size in our controlled factory environment. This eliminates up to 85% of rooftop installation seaming and ensures an excellent fit, delivering worry-free, leak-proof, long-term protection.
Energy-efficient. The Duro-Last white membrane has the highest retained reflectivity of any single-ply membrane rated by the EPA's ENERGY STAR® Roof Products Program, saving significant energy and money for facilities of all types throughout North America.
Durable. The Duro-Last roofing system is resistant to fire, chemicals, grease, high winds and punctures, and easily accommodates wide temperature extremes.
Installed by authorized contractors. Installation is quiet and safe, without loud machinery, hazardous materials, noxious fumes, hot tar or mess. A new Duro-Last roof often can be installed over an existing roof without an expensive tear-off.
Backed by the industry's best warranties. Duro-Last's standard, comprehensive 15-year full warranty is transferable, has no exclusions for ponding water, and provides coverage against consequential damages that result from defects in the Duro-Last material and/or installation. Duro-Last also has 20-year warranties available.
Duro-Last has met or exceeded all major fire and wind code requirements as necessary throughout North America.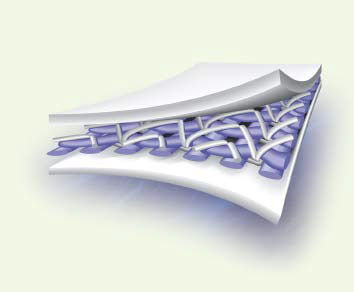 The Duro-Last vinyl roof membrane is a proprietary thermoplastic formulation consisting of PVC resins, plasticizers, stabilizers, biocides, flame retardants and U.V. absorbents. A weft-insertion knitted scrim that is laminated between two layers of PVC film gives the membrane its strength and durability. The Duro-Last membrane is available in white, terra cotta, tan, gray, or dark gray.
These certifications reinforce Duro-Last's leadership in providing the consistent, watertight integrity that building owners expect.
Duro-Last has been approved by Factory Mutual as a 1-60,1-75, 1-90, 1-95, 1-105, 1-135, 1-150, 1-165, 1-195, 1-210, 1-270, 1-435, and 1-495 roofing system. Duro-Last is also listed by Underwriters Laboratories as a Class A, B, & C approved material. Evaluation services ICBO and NES have merged to form ICC-ES, which has evaluated Duro-Last for the International Building Code (IBC). The Duro-Last roofing system has been approved by the IBC and by code agency MIAMI-DADE for use in their respective jurisdictions
Duro-Last is proud to be a charter partner of the ENERGY STAR® Roof Products Program. The ENERGY STAR label indicates to building owners and managers that the Duro-Last white vinyl roof membrane can save them money on cooling costs due to its high reflectivity (reflects 88% of the sun's energy). Duro-Last is also a charter member of the Cool Roof Rating Council (CRRC) and a member of the United States Green Building Council (USGBC). Duro-Last participates in all major technical committees in the roofing industry, plus the American Society of Testing Materials (ASTM).
Check out our Duro-Last Commercial Roofing System video:
Case

Studies
Important Information
Our

Testimonials