Wall Coating and Sealing
Our latest stories...
WALL COATING AND SEALING
Brick and Masonry Wall Coatings
Flat Roofers exterior wall coatings are exceptionally durable, yet flexible enough to cope with the most demanding situations
Our coating products are designed to protect brick and masonry walls of all styles and ages by providing a decorative, yet flexible coating system that prevents water intrusion. By coating exterior wall surfaces, you can bridge existing cracks and prevent moisture intrusion and, therefore, prolong the life of your valuable building.
Over the years, weathered exterior masonry walls have been one of the most challenging maintenance problems for building owners. Consistent applications of traditional acrylic paints can beautify and protect most exterior walls, but even the highest quality paints may fail when applied over surface cracks.
The Flat Roofers wall coating system goes beyond the capabilities of ordinary paint. It combines the decorative qualities of the best acrylic paints with the elasticity and flexibility of high-performance elastomers, resulting in a system that can accommodate thermal expansion and contraction even at very low temperatures.
In addition to the ability to stretch, Flat Roofers elastomeric wall coatings are applied thicker than normal paints. The thicker films can bridge cracks and hide surface imperfections better than paints. Therefore, you get a more uniform surface on stucco and masonry walls, as well as on exterior insulated and finish systems.
No matter what the weather throws at a Flat Roofers external wall coating, it will repel it, stay looking great, and will outlast many other paint and coating finishes for years to come. It is suitable for ALL wall surfaces, from brick, stone, block, masonry, plaster, stucco, timber frame, and many more.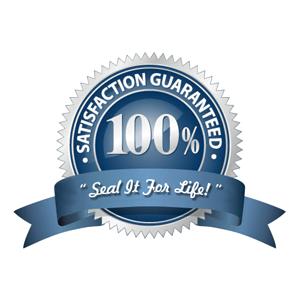 Wall coating benefits:
Save on very expensive masonry repairs
Stops moisture coming in but allows moisture to escape
Match most wall colours or clear coat
Suitable for most wall surfaces including previously painted
Flexible and durable
Add years of longevity to the property
Minimal disruption to the work environment during its application
Covers defects and gives uniform appearance
Guaranteed minimum of 10 years
Resists dirt, algae and moulds
Reduced long term maintenance costs
---
All repairs and defects are cured by us
before we apply our coatings.
---
---
"Serving Customers North America Wide"
---
Telephone:
Toll Free 1.800.307.3719 begin_of_the_skype_highlighting 
1.800.307.3719 FREE  end_of_the_skype_highlighting
Monday to Friday 9:00am to 5:00pm (EST)
Saturdays, Sundays and holidays please leave a message.
A customer representative will contact you within 24 hours of the first business day.
Email: info@flatroofers.ca